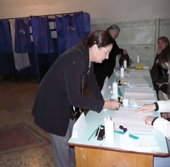 The residents of the Adjara Autonomous Republic voted yesterday to elect the members of its Supreme Council – Adjara's local parliament.
(more)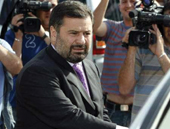 Erosi Kitsmarishvili, former Georgian Ambassador to Russia, has demanded to be questioned
(more)
According to the Central Election Commission of Georgia, by 12:00 only 3.42% of voters in Vake and Didube combined had cast a vote.
(more)
"Georgian PM introduces new Ministers"
(more)