Azeri company will supply Georgia's regions with gas
By Ernest Petrosyan
Monday, December 29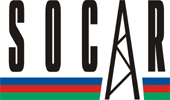 The Georgian Ministry of Economic Development has announced that Azerbaijani state oil company SOCAR has acquired 22 small Georgian gas distribution companies in Kakheti, Mtskheta-Mtianeti, Shida Kartli, Kvemo Kartli, Imereti, Samegrelo, Guria and Adjara. The agreement was signed on December 26 by Georgian Economy Minister Lasha Zhvania and Director General of SOCAR Georgia Davit Zubitashvili.
The Economic Ministry has withheld information on the financial aspects of the deal. It is said however that SOCAR will invest USD 40 million over three years in developing and rehabilitating the gas distribution network infrastructure in the regions and supplying domestic gas to 150,000 new subscribers. The Ministry of Economic Development has however said that the initial price of the networks was: in Kakheti USD 1.7 million, in Mtskheta-Mtianeti, Shida Kartli and Kvemo Kartli USD 3 million, in Imereti USD 1.3 million, in Samegrelo and Guria USD 2 million and in the Adjara Autonomous Republic USD 2 million.
SOCAR will supply all the Georgian regions with gas, however Tbilisi will be supplied only by KazTransGas, owned by Kazakh state company KazMunaiGas.
Analyst Gia Khukhashvili approves of this agreement because under the present economically difficult circumstances Georgia will not be able to develop and rehabilitate its network itself. Georgia needs a stable, long term supply company and therefore had to choose between Russian and Azeri companies. He also said that involving a Russian company would have impractical political connotations, whereas our warm relations with Azerbaijan enable us to sign long term agreements with its companies. "This is a rare case when I approve of the choice of our Government because a stable distribution process and fixed gas price, which in the long term prospective are important, will be provided," stated the analyst.