Two Georgians captured in South Ossetia
By Temuri Kiguradze
Monday, March 2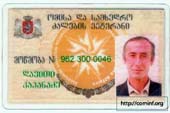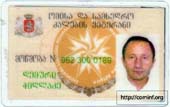 Two Georgians captured by separatist militia on February 27 are still being held in Georgian breakaway region South Ossetia.
The Georgian Internal Ministry has issued a statement saying that four Georgians were seized by South Ossetian armed formations whilst travelling between Koda and Chvirnisi, two villages located near the administrative border with South Ossetia. Two of them were freed immediately but the others were taken to the separatist region. The Ministry announced that the "kidnappers demanded 6,000 Euros as a ransom for the liberation of the Georgians."
The separatist authorities strongly denied the claim that a ransom had been asked, calling it a "provocation." According to representatives of the de facto South Ossetian authorities four Georgians were arrested for "violation of the South Ossetian border." Tskhinvali states that two of the four detained "managed to escape from law enforcers." The South Ossetian 'Press Committee' has reported that the two arrested Georgians were "participants in military actions" and added that they will be held in Tskhinvali until an "investigation that will find out whether they participated in the massacre of Ossetian people in August 2008" is concluded. The separatists state that the arrested Georgians, David Kapanadze and Demuri Chikhladze, were armed and will be accused of "illegal possession of weapons" as well.
On the evening of February 28 the South Ossetia 'Press Committee' stated that Kapandze and Chikhladze had been "given an opportunity" to meet journalists. Its website published quotes from an interview with the detained Georgians in which they state that they "got lost while travelling to their friend's house and crossed into South Ossetia."
The detention of Kapanadze and Chikhladze is not the first case of Georgian citizens being captured by South Ossetian armed units. On February 7 a Georgian football coach was kidnapped from approximately the same region. The kidnappers demanded a USD 50,000 ransom for him. Later he was released after the "involvement of the Georgian side without paying any ransom," as the Georgian Internal Ministry put it. However the South Ossetian separatists declared that the football coach was liberated after a "special operation conducted by South Ossetian law enforcers."
Commenting on the kidnappings, the separatist South Ossetian Deputy Interior Minister stated that the "Georgian side has several captured South Ossetian citizens on its territory, but doesn't seem to make any attempt to free them."