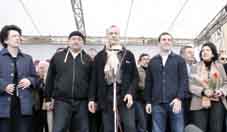 With only one demand, the resignation of Georgian President Mikheil Saakashvili, tens of thousands of protestors gathered outside Parliament on April 9.
(more)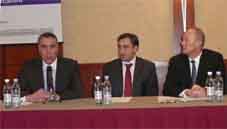 On April 8 2009 ICC-Georgia hosted Prime Minister Nika Gilauri, who presented to the business community the economic parameters for 2008 and the outlook for 2009.
(more)
"Visiting April 9 memorial"
(more)