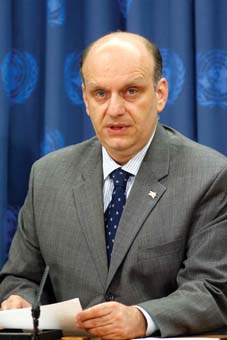 The UN Secretary General's report on the situation in Georgia is a "step backwards" from his previous reports on the same issue, stated the Georgian envoy to NATO on May 28.
(more)
The more radical opposition parties have announced that they are planning to picket strategic facilities and will continue holding daily rallies demanding President Saakashvili's resignation.
(more)
"Georgian Patriarch congratulates Georgian people on Ascension Day"
(more)