Letter of Thanks
Friday, June 26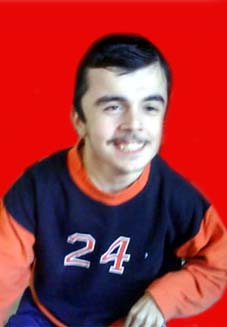 My son Jaba Murtskhvaladze was born an invalid, diagnosed as suffering from hydrocephalus. He has undergone five operations and an artificial organ, a ventricular shute, was implanted in his head. Serious mistakes were made during his first and third operations.
A great amount of money has been needed for all these operations and our family hasnít had the means to pay for them, but a real miracle has occurred. Due to Godís grace many foreigners living in Georgia have helped us save our son. I cannot forget the two most generous persons: ex-Ambassador of France to Georgia Mrs. Mirey Musso and ex-Ambassador of the European Union Denis Corboyís wife Jane Corboy. These two ladies gave much support to out family and we are very obliged to them. I would also like to express my gratitude to several Germans. One of these is Ethehard Clemens, who works in one of the Georgian-German organisations and has always treated me with great respect, sent regards to my son and helped us financially. The Chair of the Evangelical Lutheran Deaconís Society, Mrs. Christine Humel, has also always taken care of my son.
A sixth operation will be performed on my son in Germany by German doctors in the near future. It was amazing for us to receive a letter from the head of the Munich Neurosurgery Clinic Mr. Stephen Kellner, in which he promised to perform this operation for a minimal fee and help us financially in case of need.
There is also one more miracle. Another German gentleman, Mr. Iorg Matis, General Director of Georgian Water and Power will finance our journey to Germany and back.
Thank you all for saving my son.
Gogita Murtskhvaladze