Reburial for famous Georgian writer
By Messenger Staff
Friday, September 11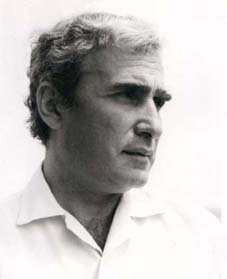 Famous Georgian writer Nodar Dumbadze is to be removed from his tomb at the Mziuri Children's Park, where he was buried 25 years ago, and reburied at the Mtatsminda Pantheon of writers and public figures. This decision was taken on the initiative of Catholicos-Patriarch of all Georgia Ilia II.
Nodar Dumbadze, author of novels and numerous short stories, was one of the best Georgian prose writers of the 20th century. His masterpieces described the life of the Georgian people and revealed the human values of his heroes, which were based on humanity, love, pity, self-sacrifice, devotion and so on. His heroes are known and dear to every Georgian.
Dumbadze's books have been translated into numerous languages and published by the million. Several movies and plays have been based on his masterpieces.
His widow and two daughters greeted the decision of the officials with pleasure, saying that 25 years is the span of a generation and enough time for the people of Georgia to decide where a writer should be buried.