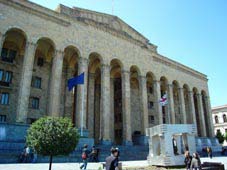 The financing of the Georgian Defence Ministry will be cut by about 150 million GEL (USD 90 million) according to the draft of the 2010 budget presented to the Georgian Parliament recently.
(more)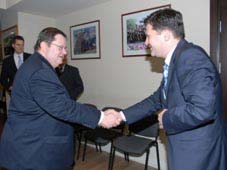 The NATO Secretary General's Special Representative for the Caucasus and Central Asia, Robert Simmons, met Minister of Defence of Georgia Bacho Akhalaia on October 9.
(more)
"U.S. Government team led by Assistant Secretary of Defense Alexander Vershbow to visit Georgia"
(more)