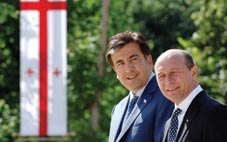 Georgian President Mikheil Saakashvili and his Romanian counterpart Traian Basescu have discussed issues ...
(more)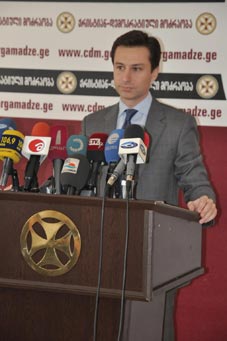 On June 3 the Christian-Democratic Movement (CDM) welcomed the Government's readiness to encourage small and medium-sized businesses by making amendments to the Tax Code.
(more)
"Pilot civil defence and safety course underway at schools"
(more)
Recently
Radio Liberty
reported that there is a possibility that the EU will abolish the posts of Special Representative in the South Caucasus and Moldova.
(more)
"Georgian treasures being removed illegally"
(more)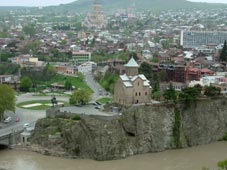 "Read
TimeOuTbilisi
and explore Georgian society and history, discover the beauty of the country and learn more about Georgian culture. Make Georgia an adventure with your
I
."
(more)