Early Release Commission selects 12 applications
By Mzia Kupunia
Friday, July 30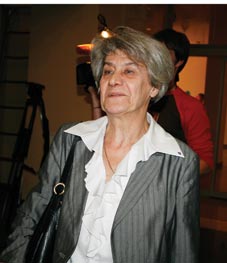 The Commission of early conditional release, the so-called UDO Commission selected the applications of 12 prisoners out of 156 to send to court to plead for their early release. After a two hour long session, the commission announced its decision on Thursday. According to the commission members, initially there were about 300 applications however the commission sorted 156 of them.
No women or underage prisoners are on the 12 person list. Commission members said being a woman or an underage prisoner has never been a criteria for early release. "The main criteria were how the prisoners acted in jail and what kind of crime they had committed," MP Eka Kherkheulidze, member of the UDO Commission said.
According to another member of the commission, deputy Minister of Corrections and Legal Assistance of Georgia, Giorgi Makasarashvili, one of the prisoners will spend the rest of his jail term in a monastery. In addition, Makasarashvili told journalists that 2 other prisoners will spend short holidays at their homes. "This is the continuation of our program envisaging giving the prisoners a chance to spend a short period of time at home," he noted.
Meanwhile the Pardon Commission has applied to the Georgian President Mikheil Saakashvili, to appoint a commission session and discuss about 400 prisoner applications. According to the Chairman of the Pardon Commission, the next round of pardoning will probably happen by St. Mary holiday in August. "The Commission will receive an answer from the President in two week's time. We have received a lot of applications, however we will only examine 400 of them," Elene Tevdoradze noted "In order to get a recommendation for pardoning from the commissions, the prisoners should have served half of their jail term and have a good character reference from the prison administration," she added.