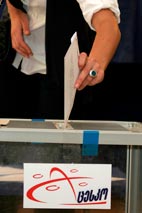 Georgian non-governmental organization, New Generation–New Initiative, has demanded that Parliamentary elections be held in May of this year, rather than the planned date in October.
(more)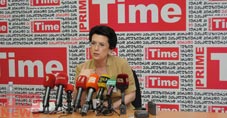 Nino Burjanadze, leader of the Democratic Movement United Georgia, has expressed her hopes that not everyone is influenced by money in Georgian politics.
(more)
"August War movie screening disrupted in Baku"
(more)