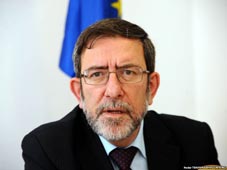 European Union Ambassador to Georgia Philip Dimitrov expressed his doubts about claims by Free Democrats leader Irakli Alasania that the government is forming illegal paramilitary groups in Zugdidi.
(more)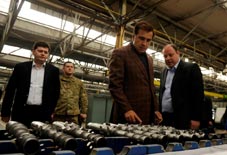 President Mikheil Saakashvili has emphasized the importance of a strong defence system as "the main guarantee for peace".
(more)
"Panetta visits Georgian soldier wounded in Afghanistan"
(more)