Amnesty International: Cases of harassment in Georgia continue
By Ernest Petrosyan
Monday, July 23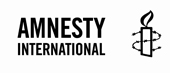 Amnesty International expressed its concern over the failure of the government to protect opposition supporters as well as journalists from politically targeted violence. They also claimed that violence ahead of elections should be stopped.
In its statement released on July 20, Amnesty International, referring to recent incidents in the villages of Mereti and Karaleti during Ivanishvili's opposition coalition Georgian Dream campaign, called on the government "to ensure freedom of expression and association of all persons regardless of their political views or association and to bring those responsible for the recent attacks to justice following a thorough, impartial and effective investigation."
According to the statement, at least 10 journalists were injured during the incidents. The OSCE also responded to the incident related to the attack on journalists. OSCE representative on freedom of the media, Dunja Mijatovic, has also expressed concern over "repeated occurrences of violence against journalists" and called on the Georgian authorities to investigate the cases thoroughly
The statement includes various reports of pro-opposition journalists who have been assaulted while covering rallies or politically sensitive events. There have been several reports of pro-opposition journalist being harassed and prevented from carrying out their journalistic work by unidentified persons. Pro-opposition journalists have been followed and questioned by unknown individuals who interfere with their work, preventing them from interviewing and filming with intimidating actions and remarks.
Amnesty International's statement also includes the cases when reporters from Info 9, a web-based news agency part of Channel 9 TV station, were persistently followed by unknown individuals with video cameras posing as journalists and interfering in and hindering the work of Info-9 reporters.
Ekaterine Dugladze, a female journalist with the pro-opposition news agency INFO 9 in Zestaponi in western Georgia, told Amnesty International that in the last three weeks she has been repeatedly followed and harassed by a group of seven young men:
"They follow me everywhere by car or on foot, preventing me to move freely, they interfere with my filming, come physically very close when making inappropriate remarks about my work and private life and asking questions in a non-stop manner." ?
According to Ekaterine Dugladze, she has not been able to effectively carry on with her journalistic work, as the group of men following her interferes with filming and recording interviews. Despite the fact that she has lodged a formal complaint and appealed both at the local prosecutor and police offices, the group of men to date continue to follow her unhindered.
"There has not been any reaction from police or prosecution, I am forced to continue my work in an in intimidating and threatening environment, feeling completely unprotected." She told Amnesty International.
Among a number of other reported claims, was the case of Vasil Dabrundashvili, from the production company Studio GNS, who, according to the statement, was also followed and questioned by the same group of young men while trying to investigate cases of pressure on opposition journalists. On 11 June, when he was visiting Zestaponi to interview Ekaterine Dugladze, the men approached him and prevented him from recording of the interview. "Seven men surrounded us as I was trying to record the interview; they did not let me question my interviewee, interrupting the conversation with cynical comments and questions and blocking the camera. We tried to walk away and continue recording at some other place but they kept following us. At the end we left without us being able to record the interview."
According to Vasil Dabrundashvili the same group seven men kept following him for hours, asking questions and preventing him from moving freely and conducting interviews. "This was all taking place in front of the Zestaponi Police building. I entered the police building and asked the police officer to stop them from following me and interfering with my work as a journalist. However, they refused to act on my request" he told Amnesty International. Vasil Dabrundashvili also called on a police patrol for help, however the two policemen that arrived to record a complaint, left abruptly and without any explanation when he requested to see and sign the report of the incident.
According to Vasil Dabrundashvili to date no formal investigation has been launched and no-one has been held responsible in connection with the incident. "Judging from the actions of the law enforcement officers, I do not see any prospects of justice being done in this case" He told Amnesty International.
Several similar incidents of this type have been reported this month throughout the Georgian regions. On 6 July, INFO 9 journalist Nina Basishvili was followed and prevented from filming in Gardabani, eastern Georgia. On July 8, another INFO 9 correspondent Natia Rokva was followed by a person with a camera that prevented her from filming and conducting interviews in Guria, western Georgia. Her appeal to the patrol policeman who was standing nearby to stop the person from following and interfering in her journalistic work also reportedly received no reaction.
"Amnesty International calls on the Georgian authorities to ensure a prompt and thorough investigation into all cases of violence and harassment against journalists. The organization further urges the authorities to ensure that the journalists are able to work unhindered and without the fear of violence regardless of the political affiliation of the media outlets they represent."