NGO says government using public money to finance election campaign
By Gvantsa Gabekhadze
Monday, July 23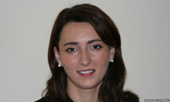 The NGO, Transparency International Georgia (TIG), claims that the authorities are actively spending budgetary finances during the pre-election period and are carrying out such short-term social projects which are populist and focused on influencing voters.
In its new report, Electorally Motivated Public Spending, as part of the project
Transparent and Accountable Political Finance in Georgia
, represented on July 20 TIG names such projects which includes evidence of using administrative resources.
The projects are include a summer jobs program for 25,000 students, which aims to place students with a range of pre-selected employers (in both the private and public sector) from July 20 to August 20, 2012 and to pay GEL 500 to each student from the state budget; the distribution of vocational education vouchers worth GEL 1,000 to socially vulnerable students; an announced increase of more than 25% in pensions for the elderly starting in September, an increase in the coverage of government-run insurance programs by more than 100%, an increase in financing for viticulture development by an unprecedented 309% after budgetary changes were implemented in May and the project called "Leader 2012," started by the Ministry of Sport and Youth Affairs of Georgia, through which students of higher education institutions in Georgia will receive free vacations to the resort city of Anaklia and receive training. According to media reports, this program will serve 80,000 students, and its implementation is organized by the Student Self-Governments and the ruling United National Movement party.
Eka Gigauri, Executive Director of Transparency International Georgia stated that the majority of these programs start several months prior to the 2012 parliamentary elections, and this gives the organization reason to believe that state financial resources are being used for electoral purposes. "All these projects include signs that the ruling administration is using budgetary funds for achieving political aims and for attracting as many voters as possible," Gigauri stated. According to program director of Transparency International Georgia, Nina Khatiskhatsi, "the number of short term social projects, which makes more influence on voters has significantly increased while the pre-election period and budgetary expenses in such periods are significantly increased as well," Khatiskatsi underscored.
The use of administrative resources from the ruling administration side is the issue which is too frequently mentioned by the opposition parties and NGOs. Of course, the only party which is available currently to use such resources is the National Movement, as the opposition and NGOs admit.
Concerning the issue, NGOs in the framework of the It Affects You campaign have already appealed to create common rules of behavior in the pre-election period and one of the main points of such an agreement would be the prevention and usage of administrative resources. For NGOs, in case of signing such an agreement, they would have to monitor the situation and inform the public and international organizations concerning any violations. However, it should also be noted that NGOs frequently emphasize that the ruling administration rarely takes their recommendations into consideration.
The response of Transparency International Georgia's report from the ruling party was that the organization often makes politicized statements which are not acceptable from an independent NGO.
MP, Akaki Minashvili underscored that with an increased budget, the state government has an opportunity to carry out different social programs and such projects have been in the works for awhile.
"Very often Transparency International Georgia makes political assessments, and that is not their function. There are several inaccuracies in their statements. Our achievement is an increased budget and we use this for solving those problems existing in the society and for those challenges we face. It doesn't matter if it's an election year or not," Minashvili stated.