Minister of Probation and Corrections Sozar Subari has described the recommendations made by the Georgian Public Defender's Office regarding Prison #19 as "unprofessional".
(more)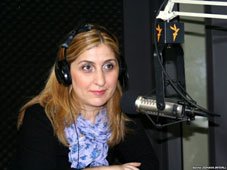 Tense debates took place during the meeting of the Health, Social Affairs, Regional Policy and Governance Parliamentary Committee on April 4th.
(more)
"Round table discussion about Rabati Castle planned"
(more)