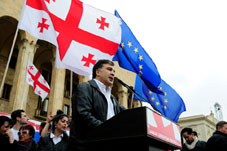 President Mikheil Saakashvili vetoed two bills recently adopted by the Parliament: the bill on reforming the High Council of Justice (HCoJ) and the Jury Trial related bill.
(more)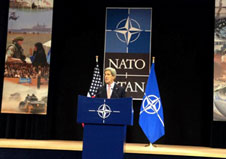 Foreign Minister of Georgia, Maia Panjkidze, met with the US Secretary of State, John Kerry, in Strasbourg, within the NATO ministerial, on April 24.
(more)
"Irakli Alasania – August War has been assessed"
(more)