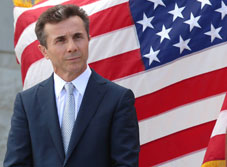 Prime Minister, Bidzina Ivanishvili, made an election appeal to his team, the minority parliamentarians, the foreign community and the media.
(more)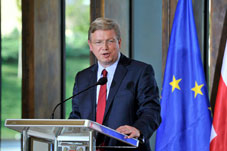 European Union Commissioner for Enlargement and European Neighbourhood Policy, Stefan Fule held a meeting with President Mikheil Saakashvili to discuss the current political situation in Georgia and relations with the European Union in Tbilisi.
(more)
"Nino Giorgobiani – Kissing is not banned at public places"
(more)