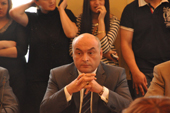 Tbilisi City Council (Sakrebulo) with its new leadership discussed "total changes" in the capital city's administration system and the formation of a multi-party ruling situation.
(more)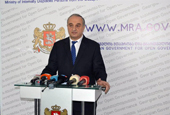 Socially vulnerable families living in the former building of the 13th public school in Tbilisi facing eviction do not intend to leave the building until they are provided with an alternative accommodation.
(more)
"Saakashvili visits Singapore"
(more)