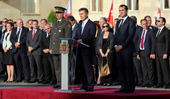 "We are ready for direct dialogue with our Abkhazian and Ossetian brothers. I am convinced we will find common language to build common relations in the future," ...
(more)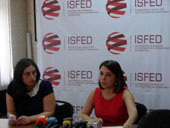 Various types of violations identified during the pre-election period are described in the report, which was published on August 9 by the International Society for Fair Elections and Democracy (ISFED).
(more)
"U.S. Warship Arrives in Batumi for 4-Day Port Call"
(more)