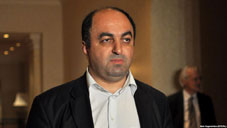 The situation in Georgian mines remains unacceptable and the government should urgently take measures to make the situation safer.
(more)
Kindergartens, water supply, damaged houses, new public transport and gasification are the items for which Tbilisi City Hall requests an additional 17 million.
(more)
"Ex-chief of CEC confirms his intention to run for presidency"
(more)