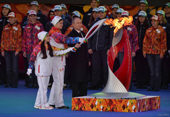 The Georgian Government released an official statement and said that the Georgian Olympic Committee with the support of the cabinet had received a decision to participate in the Sochi Olympic Games.
(more)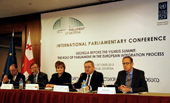 Georgia is waiting for more principled and active steps from their European partners regarding Russia's current behavior in Georgian occupied regions.
(more)
"PM meets Muslim community leaders"
(more)