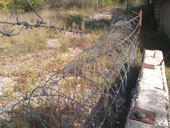 The temporary government commission, together with the representative of the Ministry of Internal Affairs (MIA) visited the villages located near the line of occupation in the Shida Kartli region.
(more)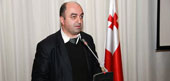 Public Defender Ucha Nanuashvili claims that the representatives of the interior ministry roughly interfered in the issues of the Public Defender's office.
(more)
"Patriarch calls on Georgian population to take part in presidential election"
(more)