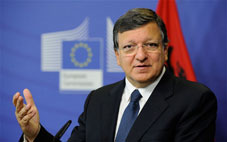 Outgoing president of Georgia, Mikheil Saakashvili, visited Brussels and met the President of the European Commission Jose Manuel Barroso in Brussels on October 29.
(more)

Minister of Correction and Legal Assistance, Sozar Subari, states that President Mikheil Saakashvili pardoned 248 convicts, including those who are wanted by law enforcement bodies.
(more)
"New president to lead Georgian delegation at Vilnius Summit"
(more)