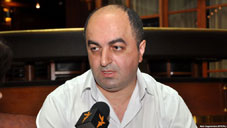 The homeless shelter project initiated by the NGO Identoba has been cancelled. On October 23rd, Identoba made a statement on their website about opening a homeless shelter in Tbilisi.
(more)
The inauguration of newly elected President Giorgi Margvelashvili is scheduled to take place on November 17th.
(more)
"Georgia, Russia to summarize one year's cooperation"
(more)