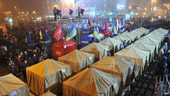 The largest protest in Ukraine since the 2004 Orange Revolution took place in Kiev on November 24th.
(more)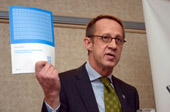 Georgians retain many old-fashioned attitudes concerning gender equality. This is a verdict of a survey commissioned by the United Nations Development Programme (UNDP)...
(more)
"Refugees whose income is above 1250 GEL will not receive payments"
(more)