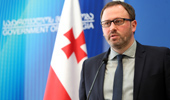 The Minister of Regional Development and Infrastructure, Davit Narmania, officially stepped down and announced the launch of the election campaign on April 14.
(more)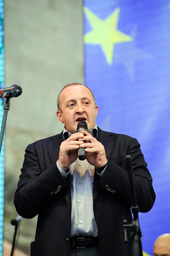 A peaceful rally and a concert was held at Europe Square in Tbilisi on Sunday to support the country's foreign policy and its choice to join the European Union.
(more)
"Georgia's Government guarantees free and fair election"
(more)