Foreign trade turnover Jan-Apr up 14%
Monday, May 19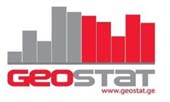 Georgia's foreign trade turnover in January-April of 2014 was 14 percent more than the same period last year, according to preliminary data from Georgian National Statistics Department.
According to the short preliminary report published on Friday, the amount of the turnover in the first four months was USD 3,441 million.
Export was USD 933 million, which is 19 percent more than last year. Import was USD 2,508 million, or 13 percent more than last year.
The negative trade balance in January-April was USD 1,576 million, which is 46 percent of the whole foreign trade turnover.
Precise data will be published on May 23, 2014.
(Demcracy & Freedom watch)