For sale into Europe
By Messenger Staff
Tuesday, May 20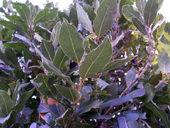 Georgian farmers are not prepared for opening the European market. They cannot comply with European standards. Mostly they will not be able to receive certificates for entering the European market. It might happen so that after signing deep and comprehensive free trade area agreement Georgia will not benefit much.
Georgia has been enjoying GSP + for some time, which offers zero customs tariffs. But so far only hazelnuts, greens, and laurel are the products that have managed to enter the European market. There is a small quantity of alcohol beverages and mineral waters as well. There are low prospects that Georgia will be able to export other agricultural products to the European market.
So far Georgia's trade turnover with the EU member states in the first quarter of 2014 is 635 million USD including 141 million USD as export.
Analysts estimate that after signing the AA with the EU, Georgia's economic growth will increase GDP up to 6.5% and probably the export volume of the country will further increase for the upcoming five years.
The biggest growth is believed will be in the textile industry.