European Union looks forward for democratic run-off in Georgia
By Ana Robakidze
Thursday, June 19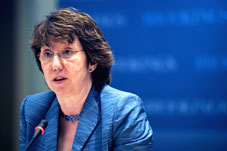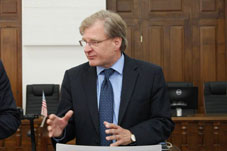 The European Union says the recent self-government elections held in Georgia on June 15 can be assessed as a further step in the continued democratic development of the country. Spokesperson for the High Representative of the Union for Foreign Affairs and Security Policy for the European Union Catherine Ashton released a statement to congratulate the Georgian side with a successful first round of local government elections.
"We take note of the findings of domestic observers. The elections were marked by improvements in electoral processes, and the increased participation of women." the statement says.
The EU remains concerned about campaign-related intimidation and violence and calls on the Georgian government to be intolerant for violence or intimidation in the days leading up to the runoffs that are now scheduled to take place in a number of municipalities. The EU hopes that all sides will work together in the new local administrations in the interests of Georgia.
"Both an accountable government and constructive opposition are important features of a functioning democratic society…We commend the Central Elections Commission and local civil society organizations for their important contribution to the electoral process. The European Union looks forward to continuing its close cooperation with the Georgian government." reads the statement.
The self-government election was monitored by a large group of international observers including teams from the foreign embassies in Georgia. Commenting on the election process, US Ambassador to Georgia Richard Norland said the June 15 polling was well administered, but there are still some incidents that need to be looked at and investigated carefully before the second round elections.
Our teams observed more than 600 polling stations and as we said in the report, these elections were credible, they were well administered, they reflected the will of the voters, and now we have a greater deal of pluralism in Georgian democracy with the prospect of run-off elections in July. Some of the issues which were brought up in the context of the elections, some of the anomalies need to be looked at and investigated carefully and we hope that they will be, so that the run-off elections are as good as any election can be," Norland said.