Founder of Rustavi 2 found dead in Tbilisi
By Ana Robakidze
Thursday, July 17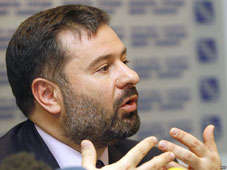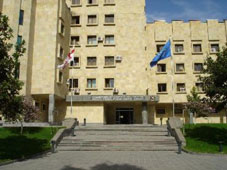 The Chief Prosecutor's office started its probe into Erosi Kitsmarishvili's death. Founder of Rustavi 2, the largest broadcasting company in Georgia and former ambassador to Russia, Kitsmarishvili was found dead on July 15th. His body was found with a gunshot wound to the head in the garage of his apartment block in Tbilisi. Police officers also found the gun next to the body.
An investigation was launched under Article 115 of the Criminal Code of Georgia. However, friends and family of Kitsmarishvili believe he would not have committed suicide and he was murdered.
Kitsmarishvili's close allies and those who were the last to be in touch with him were interrogated in the Prosecutor's office all night on July 15-16th. It was revealed that pistol (CZ type) found in the car belonged to Kitsmarishvili and he registered the gun earlier on July 15th. Employees of one of the gun shops in Tbilisi confirmed that Kitsmarishvili was their customer and he personally picked up the CZ pistol and he provided the shop with all the necessary paperwork.
One of Kitsmarishvili's close friends Badri Nanetashvili released a statement on social networks and said he was the one who accompanied Kitsmarishvili to the gun shop. According to Nanetashvili the gun had to be a birthday present for Kitsmarishvili's brother.
President of Georgia Giorgi Margvelashvili expressed his condolences to Kitsmarishvili's family and said this "murder" should be investigated as soon as possible. Vice Premier Kakhi Kaladze disagrees with the president and says everyone should wait for the results of the investigation, which should identify whether Kitsmarishvili committed suicide or if he was murdered.
Kitsmarishvili was actively involved in business for many years and in politics from 2010. He became especially active on the political scene in 2014 when he started to prepare for the self-government elections, where he ran as a mayoral candidate in Rustavi city, but lost the elections coming third.