Georgia changes its migration policy
By Ana Robakidze
Tuesday, July 22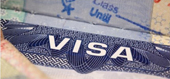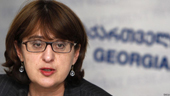 Georgia is changing its open door policy, established by the government of former President Mikheil Saakashvili.
According to the current policy there are no visa requirements for the citizens of many countries and those who need a visa to enter Georgia, the application procedures are simplified.
The regulations are set to be changed starting September 1, 2014. This is going to be the first time Georgia implements an organized policy of migration.
According to Minster of Foreign Affairs Maia Panjikidze, the absence of a cohesive migration policy has been one of the major flaws of state policy.
"Some of the procedures may become more strictly regulated, but some of them may become even more simplified," Panjikidze added. The responsible institutions have already started to work on creating the design of the Georgian visa, which will resemble the Schengen visa.
The Georgian government had to change the policy due to the new regulations followed after ratification of the Association Agreement with the European Union. The change is also due to the increased number of migrants flowing into the country. Also, the open-door policy enabled Georgia to turn into a transit country for drugs and human trafficking. The government will try to control illegal immigration into the country, as well as ensure the protection of the migrant's rights.
The new law regulating the flow of migrants will be adopted as a part of the visa liberalization negotiations between Georgia and the EU. The government is also considering introducing new deportation procedures for illegal migrants. A Georgian court will be the entitled institution to make a decision on deportation and the Ministry of Internal Affairs will be responsible for its execution. Foreigners, who violate visa policy, will be placed in the special center before their deportation. The center will be able to house up to 70 individuals at a time.
Amended legislation will require the establishment of Immigration Service to monitor the time spent by the foreigners in Georgia.