Anticipating Russian moves
By Messenger Staff
Tuesday, July 22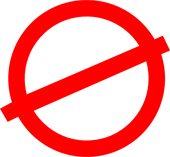 Georgian analysts predicted that Georgiaís signing the Association Agreement (AA) with the EU would be followed by certain counter moves from Moscow. Georgia has already signed the agreement. Moreover, parliament ratified the achievements several days ago. Thus, analysts are speculating on how Georgia might have to pay for this agreement, and how Russia might act.
Georgia, Moldova and Ukraine signed the AA with the EU. Moldova has already ratified the agreement and received a ban on its fruit export to Russia. It is also evident that Russia is planning to increase customsí duties on Moldova, including wine.
It should be noted that Moldova is a CIS free trade zone member and, thus, exempt from the customís obligations. However, the CIS is chaired by Russia and it can deprive Moldova from this right.
The situation in terms of Ukraine is very complex. There is speculation that Russia and Ukraine might cut all sorts of trade relations. Such developments would be very dramatic, as a large portion of Ukrainian export is linked to the Russian market. So far, Ukraine has failed to regulate its trade with the EU, as there is not a high demand for Ukrainian products in Europe. Europe is not happy with the quality of Ukrainian products.
As for Georgia, Russia has allowed Georgian products on its market since the new government took office after the parliamentary elections in 2012 . Russia has already taken over third place among Georgiaís leading trade partners. Analysts doubt that Russia will impose a ban on Georgian products following Georgiaís recent steps towards the Euro-Atlantic space.
However, Georgia might survive a product ban easily, as in 2006 Russia prohibited Georgian products on its market as well. Since then, Georgia is not so dependent on the Russian market and has expanded its export markets. Apart from Russia, several members of the Customís Union have increased their customs duties. Thus, Tbilisi should consider all recent changes.
They say that Russia might delay sanctions on Georgia and use its levers prior to the parliamentary elections scheduled for 2016. Thus, the Kremlin will have an influence on the voters, or will get them to support pro-Russian parties or figures, promising welfare in the country.