GYLA concerned government may lose control of penitentiary establishments
By Ana Robakidze
Friday, July 25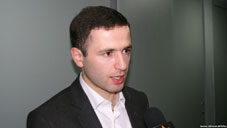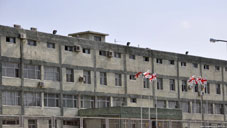 The Georgian Young Lawyers' Association (GYLA) is concerned over the situation in the Georgian penitentiary establishments. Based on the information of Shavleg Gurgenidze, one of the inmates in the N8 prison, the GYLA says there is a great chance that institution of so called "overseers" has been restored in Georgian prisons. "Overseers", or inmates claiming themselves to be criminal bosses, have enough power to control the prison and life of its inmates. They were removed by the previous administration of President Mikheil Saakashvili, who claimed his government had gained total control over the penitentiary system.
In the statement released by the GYLA, it is said the situation has becoming uncontrollable in other prisons as well. The GYLA has received information from penitentiary establishment N2, where one of the inmates, Tristan Vasadze, says the everyday life of the inmates is controlled by "makureblebi", (Overseers) also they are frequently abused verbally and physically. Vasadze claims gambling has become a serious problem in the prison.
The GYLA says the situation can be alarming and it calls responsible institutions to start a timely investigation and carry subsequent measures. The organization was informed that the Prosecutor's Office has started the investigation process and investigators questioned several inmates on the matter.
Georgian Public Defender, Ucha Nanaushvili, also speaks about the problems in prisons. He is highly concerned over the security issues, especially in the penitentiary establishment N8.
"There are some security issues in several establishments. It is not news that subculture and hierarchy has existed (in prisons) and it has been happening for many years now. It is important to decrease the influence of the hierarchy to the minimum," Nanuashvili said. He recommends the government to start working on establishing modern systems of monitoring the penitentiary, which should increase the power of the authority in the prisons.
The Ministry of Corrections has not yet reacted to the information given by the GYLA, neither has the ministry representatives visited prisons to study the situation on the ground. Moreover, the Deputy-Minister of Corrections Giga Giorgadze disagrees with the information and says it is nothing but a lie.