Expert: Azerbaijan's economy is very sensitive to stagger oil prices
Monday, August 25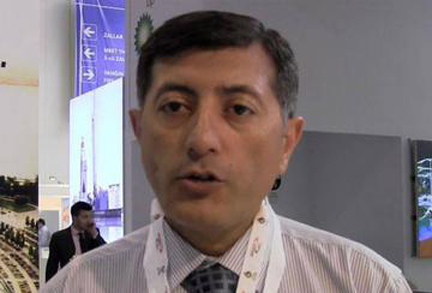 "Oil exports still remain the main source of budget revenues"
"The stagger in world oil prices instantly affect our economy."
According to Oxu.Az, the statement came from the head of the Oil Research Center of Azerbaijan Ilham Shaban.
According to the expert, our economy is very sensitive to oil price stagger.
"Crude oil constitutes almost 86% of the country's exports. Despite the Government's efforts to diversify the economy, the trend in the export of the country remains virtually unchanged for over 10 years. The sale of crude oil remains the main source as before. Azerbaijan for the last four years was very lucky with the fact that the price of oil on world markets was extremely stable - always varied between 110 and 111 dollars per barrel. So we hardly felt the 2011 decline in oil production in the main mining sites in the country - the offshore block of "Azeri-Chirag-Guneshli" (ACG)."
Now the price of Azerbaijani oil dropped to $ 102 per barrel. And decline of production at both the ACG and in Azerbaijan is continuing.
If this trend continues until the end of the year and beyond, we can guess that the size of the shortfall of oil revenues in the country will increase. And it will negatively affect the planned expenditures of the government, "the expert said.
(news.az)