Will Russia withdraw from the jurisdiction of international law?
By Messenger Staff
Monday, August 25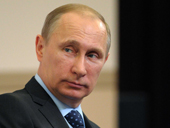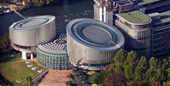 Russian President Vladimir Putin recently stated that if it becomes necessary, Russia will remove itself from the jurisdiction of international justice, meaning to leave the European Court of Human Rights (ECHR). Putin made this statement while visiting Crimea and explained that the decision was made due to the practice of international law to politicize some of its decisions. That will mean that Russia will no longer be obligated to obey decisions made by the world wide recognized international bodies of law. Of course, this will put many court cases in question, including Georgia's legal claims against Russia.
Law experts think that if Russia takes this step it will not follow the principle and norms of international law. Russia can then enter and occupy any sovereign state. The latest ruling of the ECHR that says Russia violated several articles of the European Human Rights Convention, while forcibly transferring and deporting Georgian citizens in 2006, might have been one of the factors that determined Moscow's decision to stay outside international regulations.
Just recently at the International Court in The Hague, Russia lost yet another case against the private company YUKOS. Experts also believe that the Strasburg court will pass down a decision in favor of Georgia because of ethnic cleansing by Russian Armed forces in the occupied territories of the Tskhinvali region in 2008. Russia therefore will conclude its Council of Europe membership and will automatically withdraw from the jurisdiction of international law.
Over all it could be very dangerous step for the entire world, because in this case there will be no levers which could be used against Russia if it violates international agreements and accepted rules of the game. So in reality, the world might appear like the Middle Ages, when any country could exercise its own interpretation of justice and make moves according to the strength of the country. Of course at the end of the day, Russia will definitely be a loser, as it cannot swim long against the current. Some analysts think that Putin's decision is determined as well by the world reaction to the annexation of Crimea and the economic sanctions imposed by the world's leading countries. Eventually, if things develop in such a direction, Russia will remain in isolation from the rest of the world.