Georgia's goodwill towards Russia yields few results
By Messenger Staff
Tuesday, September 30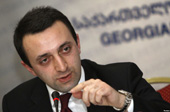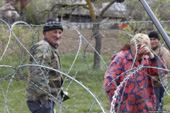 During his speech at a recent UN Summit, Prime Minister Irakli Gharibashvili touched upon Georgian-Russian relations, where he stressed that Georgia has done much to normalize relations with Russia. However, he admitted that the approach has not reaped many results. That being said, the PM spoke positively about Georgia's efforts.
In contrast, members of the parliamentary minority and others called the policy a "failure."
Gharibashvli stated that the current government keeps working in two directions when it comes to Russia. One concerns trade, economic, cultural and humanitarian collaboration, and the other focuses on finding a peaceful solution to the consequences brought on by the August 2008 War.
"We have done our best, now it is Russia's turn," Gharibashvili said, adding that the Georgian Dream government wants to improve its relations with Russia, but not at the expense of Georgia's sovereignty and territorial integrity.
Parliament Speaker Davit Usupashvili suggested that the Prime Minister represented Georgia in a worthy fashion at the international tribune. Many Georgian Dream members however, did not focus on the Georgian-Russian relations section voiced by the PM. Minister of Refugees Sozar Subari commented on the issue, repeating that Georgia has done its best to create a positive atmosphere. However, in many cases, Georgia's goodwill gestures have been met by more barbed-wire fences. Nevertheless, according to the minister, there is some good news in the relationship as well.
Unlike the Georgian Dream members, the UNM strongly criticized the Prime Minister for his speech. UNM member Zurab Tchiaberashvili emphasized that the Prime Minister, who like sounds former PM Bidzina Ivanishvili, is afraid of directly accusing Russia of what it has done in Georgia and in the region.
Former Foreign Minister Grigol Vashadze called the "double rhetoric" of the current government "alarming". According to him, Georgian officials send the right message when they address the international tribune, while undertaking a wholly different policy regarding Russia.
Analyst Irakli Kobidze attracted attention to the Karasin-Abashidze meeting format and the Geneva Talks. He stresses that discussing territorial issues at Georgian-Russian special envoy meetings aims at weakening the Geneva Talk's international format. The analyst believes that moving the issue from an international format to private meetings is in Russian interests, damaging Georgian reintegration goals.