WB to assist Georgia in reducing natural disaster risks
Tuesday, November 11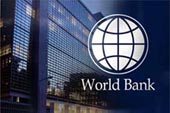 Director of Emergency Situations Management Department of Georgian Interior Ministry Zviad Katsashvili and his deputy Levan Buiglishvili have held a meeting with Joaquin Toro, Regional Coordinator for Disaster Risk Management of WB for Europe and Central Asia and other representatives of the bank.
During the meeting, WB representatives got acquainted with the legal framework for prevention and elimination of consequences of natural and manmade disasters in Georgia, training and technical equipment of the fire and rescue services in the country's municipalities, as well as the planned reformation of the emergency management system and long-term plans.
Additionally, the sides discussed the prospects for cooperation.
During the meeting, WB representative talked about the future grant program that will reduce the natural disaster risks in Georgia and improve the readiness of rescue services.
(Trend.az)