Khajimba and Putin sign Strategic Partnership treaty
By Ana Robakidze
Wednesday, November 26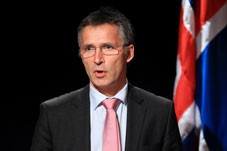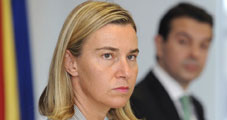 Just like earlier agreements signed between the Russian Federation and Abkhazia, this violates Georgia's sovereignty and territorial integrity. The treaty signed between Russia and Abkhazia is a flagrant violation of international law and constitutes an illegal action devoid of legal consequences, the Georgian Foreign Ministry said in its official statement released to condemn the treaty signed by the Russian President Vladimir Putin and Abkhazian de-facto leader Raul Khajimba.
The agreement on Alliance and Strategic partnership between Abkhazia and Russia was signed in Sochi on November 24 and, as the parties claim, it will bring their relationship to a new level, especially in the economic and military spheres.
"This action from the Russian Federation contradicts international law and undermines such fundamental legal principles as the non-interference in the internal affairs of states, the non-use of force or the threat of force, sovereignty, the inviolability of borders, territorial integrity, and the good-faith fulfilment of international commitments. The signature of this document is directed against Georgia's sovereignty and territorial integrity, and constitutes a further step taken by Russia towards the annexation of Georgia's occupied region of Abkhazia," the MFA stated, while expressing its hope for the international community to properly assess both politically and legally, Russia's actions and exercise due pressure on Moscow.
President of Georgia Giorgi Margvelashvili and Prime Minister Irakli Gharibashvili both say Russia made a step forward in the annexation of Georgian territories. "It is obvious that without an adequate response, Russia will continue its expansionist and annexationist policy of the post-Soviet space," Margvelashvili stated.
The treaty already received a negative response from the international community. NATO, the European Union, the U.S State Department and several other partner countries of Georgia released subsequent statements officially condemning Moscow's activities.
The Georgian government plans to address the United Nations (UN) with a query to convene a Security Council meeting to discuss the Russia-Abkhazian agreement.
The Treaty on Alliance and Strategic Partnership will come into force on January 1, 2015 and will remain valid for ten years. The parties maintain the right to extend the agreement's validity for 5 more years after that. Russia will allocate 5 billion RUB to help Abkhazia with implementing the treaty.