TI Georgia reports on state tenders
By Ana Robakidze
Friday, December 26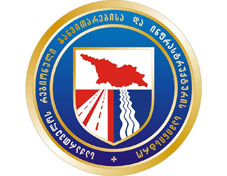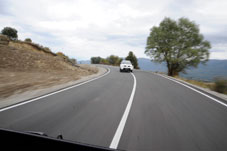 Transparency International Georgia released its report on tenders carried out by the Ministry of Regional Development and Infrastructure in 2013-2014. The ministry and particularly its roads department remain the largest procurer in the country.
Ranking the second institution, after the Ministry of Healthcare by the size of the budget, the Infrastructure Ministry spent around 346.5 million GEL on reconstruction works in 2013-2014.
The report positively assesses the fact that most of the procurement was done by the ministry through tenders. In total, 400 tenders were announced by the ministry. However, it has to be noted that than 126 of them had only one company to participate.
The largest suppliers of the ministry in 2013-2014 were the following companies: Fin-Estate, Archeopolis, Serpantin, Black Sea Group and New Constriction. According to the report Serpartin and LTD Herio, which signed 1.1 million GEL contract with the ministry in 2014 are linked to the high-ranking state officials. Herio belongs to the Deputy Agriculture Minister Davit Galegashvili. Reportedly Serpartin, which has won 6 tenders over the last 2 years, is owned by Tamar Jankarashvili, mother of the former deputy interior minister, Giorgi Zedelashvili. The total income Serpartin received from the contracts with the infrastructure ministry is valued at around 24 million GEL.
TI Georgia revealed that around 100 out of 300 contracts signed between the ministry and a supplier had undergone changes in order to extend their validity. 11 amendments were applied to the contract with Black Sea Group with a total value of 8 million GEL. TI Georgia says frequent amendments in the contracts create some questions of whether the supplier carries out its duties properly and if it does not, how adequate is the procurerís response?