The political consequences of Vazagashviliís murder
By Messenger Staff
Tuesday, January 27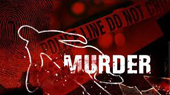 Iuri Vazagashvili, who was killed by an explosion next to sonís grave a couple of days ago, has resulted in the resignation of Internal Affairs Minister Aleksandre Tchikaidze. However, the opposition demands that the Prime Minister step down as well.
Some analysts believe that the brutal murder of Iuri Vazagashvili, who had fought to prove his sonís innocence, was aimed at damaging the current leadership.
Before his death, Vazagashvili criticized the current government for delaying the investigation of his sonís case. Vazagashvili accused Tchikaidze of protecting the officials who participated in his sonís murder.
Tchikaidze dismissed the claims. However, he stated that he wanted to distance himself from the investigation and resigned.
Prime Minister Irakli Gharibashvili, former PM Bidzina Ivanishvili and majority MPs have praised Tchikaidze for his brave decision.
When it comes to the Vazagashviliís case, opinions vary.
The head of Parliamentís Defense and Security Council Irakli Sesiashvili said that a professional must have committed the crime, and one who could hide in one of the occupied regions of Georgia.
Minister of Refugees Sozar Subari suggested that the murder fit the style of the former authorities.
The opposition UNM, Free Democrats and non-parliamentary Labour Party believe Irakli Gharibashvili and Bidzina Ivanishvili should also take responsibility for the murder, as the officials appointed by them have failed to investigate several notorious cases and other wrongdoings committed under the previous government.
There is speculation that the murder will result in further changes in the current government.