NATO unable to prevent Russia from signing agreements with Georgia's de-facto regions
By Ana Robakidze
Wednesday, February 4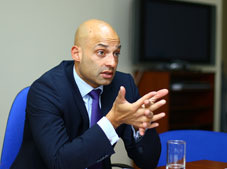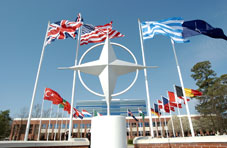 Georgia will choose the exact location of NATO training center which is soon to be built according to the substantial partnership package the country received from the alliance at the Wales summit.
"This decision will be made not by NATO, but by Georgia, as it is Georgia's territory. After the ministerial, a group of experts will be sent to Georgia to provide the Georgian side with recommendations," NATO Secretary General's Special Representative in Caucasus and central Asia James Appathurai said in his TV interview.
Speaking to the First Channel of the Georgian Public Broadcaster (GPB), Appathurai said NATO experts will visit Georgia soon and the parties will make the final decision on to where the training center will be located and what major function it will have.
"We have not made the final draft yet, although Deputy NATO Secretary General has already visited one suitable location," he said.
The NATO official also spoke about the overall situation and Russia's activities in Georgia's conflict regions and the agreement Moscow signed with Abkhazia and the same agreement it is about to sign with South Ossetia will never be internationally recognized. He said NATO is unable to prevent de-facto South Ossetian and Russian governments from signing the treaty. Though, the alliance continues to support Georgia politically, as well as diplomatically.
"We state that this agreement has no power. It is not recognized as it violates the principles of international law…We do not recognize the agreements or independence of South Ossetia, but we are unable to prevent Russia from signing the agreement. Though, we will continue to assist Georgia politically, practically and diplomatically," Appathurai said.
NATO Secretary General's Special Representative gave an exclusive interview to the 1st Channel on February 2. Appathurai answered questions about the implementation of the essential package and said it is necessary for Georgia to continue with the reforms, Deputy Secretary-General of NATO Alexander Vershbow mentioned during his visit in Georgia. The NATO official also spoke about the current developments in Ukraine and relations with Russia.