Wanted by Interpol Adeishvili holds consultation in Kiev
By Ana Robakidze
Thursday, February 5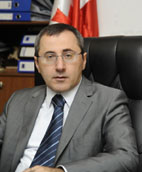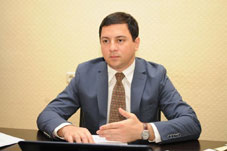 Former Minister of Justice Zurab Adeishvili, who fled Georgia as soon as the Georgian Dream Coalition took office, is now in Ukraine. According to some allegations he may join the Ukrainian government like two other former Georgian officials. Georgian MP and Adeishviliís political ally, Giorgi Vashadze claims the former minister has no plans to take a post in the Ukrainian government and he arrived in Kiev to participate only in consultations and to help the local authorities in fighting corruption.
Adeishvili was charged in absentia with a number of crimes including the abuse of power with the use of violence, inhumane treatment, provoking a crime and fabricating evidences. He is included on the Prosecutorís Office and Interpol most-wanted lists.
Deputy Interior Minister Archil Talakvadze confirmed that the Ukrainian side has already been provided with all the necessary paperwork and now it is up to Kiev to decide whether they transfer Adeishvili to Georgia or not. The request was sent to the Ukrainian government in December 2014. According to the Deputy Chief Prosecutor Irakli Shotadze, the prosecutorís office is not going to interfere in a sovereign stateís internal affairs, therefore the office has no information whether Adeishvili will become the head of Ukraineís Anti-Corruption Agency or not.
"Adeishvili is wanted by INTERPOL, each country, Ukraine among them, is obliged to meet international commitments and extradite a wanted individual to the country he belongs to," Shotadze said in December.