The European Commission to review its Neighborhood and Enlargement Policy
By Ana Robakidze
Friday, March 6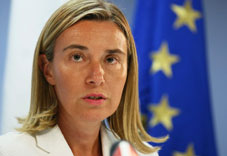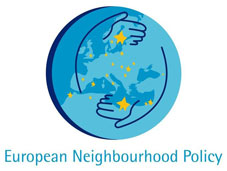 The European Union launched a consultation on the future of its relations with neighboring countries. The European Commission announced on March 4 that the High Representative for Foreign Affairs and Security Policy/Vice-President of the Commission Federica Mogherini and Commissioner for European Neighbourhood Policy and Enlargement Negotiations Johannes Hahn launched a consultation on the future of the European Neighbourhood Policy (ENP). This consultation is the first since 2011, when the ENP was last reviewed.
According to the official statement, "the aim is to consult as widely as possible both with partners in the neighboring countries and with stakeholders across the EU until the end of June. After this consultation, a communication setting out proposals for the future direction of the ENP will follow in the autumn."
"The consultation will follow four priorities: differentiation, focus, flexibility, ownership and visibility. Five areas where both sides share common interests have already been identified – trade and economic development, connectivity, security, governance, migration and mobility."
Speaking at the press conference on March 4, Mogherini said the policy had to be reviewed as the region had changed.
"We need to review our policy, our way of working, our partnership with the countries of our region – first of all because we feel we need to move from an approach that has been very much based on the judgment on the evaluation of the progress in our relationship to a more political dialogue, to a more political partnership, to a more cooperation oriented approach between equal partners," Mogherini said.
Mogherini also commented on visa-free travel for Georgia and Ukraine and said it is a political decision to be made by the European Commission and the European Council.
Commissioner Hahn said the current situation in Georgia is being monitored to identify whether the country meets the requirements for visa-free travel or not, and the final decision will be made afterwards.
After signing the Association Agreement with the EU, the Georgian government has been working on implementing various state reforms to meet EU standards. The country is expecting to be granted visa-free travel within the member states. The issue is scheduled to be discussed at the Eastern Partnership Summit in Riga. Mogherini and Hahn made it clear that whether it is granting the right of visa-free travel to EU member states or EU membership, the organization will have to make a political decision.