Moscow-Tskhinvali treaty creates tense environment
By Ana Robakidze
Friday, March 20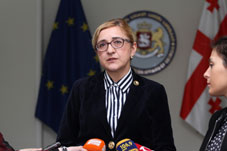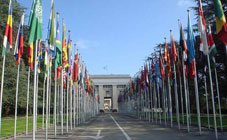 Ministry of Foreign Affairs of Georgia said in its statement on March 19, that the 31st round of Geneva Talks took place in a very difficult environment. A tense atmosphere was created because of Moscow's decision to sign the agreement on alliance and strategic partnership with breakaway South Ossetia.
The document was signed on March 18 and according to the MFA, the "document implies the factual annexation of the Tskhinvali region by Russia, and is directly linked to all key issues of the Geneva international talks agenda, including security and humanitarian aspects.
"The decision to coincide the signature of the treaty with the Geneva talks represents a deliberate provocation aimed at discrediting the only format of negotiations between Georgia and Russia on security issues under international mediation, and disrupting the round of the discussions," the MFA said in the statement.
Georgian representatives tried to bring the issue forward with the co-chairs of the talks and asked them to give provide legal assessment to Moscow's actions.
The co-chairs of the talks expressed their regret over the situation the discussion was held in, and said it was very difficult to conduct talks due to divergent views, and the approaches of the participants on various issues, including on certain agenda items.
"As part of the review of the security situation, the participants commented on the 'Treaty on Alliance and Integration' signed today by Moscow and Tskhinvali. The co-chairs regretted that such a development took place on the same day as this round, thus creating a difficult climate in the discussions," the co-chairs said after the talks.
Just like the previous rounds of the Geneva talks, the 31st round did not bring any actual results for the improvement of the relations between Georgia and its break-away regions. According to the co-chairs, the parties had a big dispute over the agenda, leaving important topics behind.
The participants agreed to hold their next round on 30 June, 2015. The talks will maintain its format, and the parties will work in two groups. Group I will deal with the security issues, while group II will deal with humanitarian problems.