Government struggles with economic crisis
By Ana Robakidze
Tuesday, March 31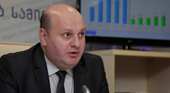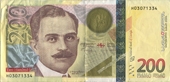 The government has yet to come up with a strategy on how to fix the country's economic problems. The depreciation of the national currency, and the dramatic loss of its value, could result in rising prices, and zero economic growth in 2015.
While the ministers of finance and economy claim they have control over the situation, Prime Minister Irakli Gharibashvili revealed on March 27 that his team still has not found a "recipe" to help the economy.
In February, Georgia's export decreased by 26%, and foreign direct transfers by 21.6%.
"The situation will change in near future. However, I still do not have a "recipe" to fix the situation," the PM said speaking to media on March 27. He expects the national currency rate to become stable by the summer.
The ministers of economy and finance already presented their three-year plan to the parliament, which focused on large-scale privatization of state-owned property. However, the process still needs to be launched.
"We have to do everything possible to restore the foreign currency flow in Georgia to achieve high economic growth," says the head of the National Bank. However, the government has no plan on how to attract foreign investments and tourists to Georgia. Independent experts say that first the country's economic policy has to be changed, and Georgia needs to focus on the field it has the largest potential in – agriculture and hydropower.