Direct flights between Georgian and Russian cities to resume in April
By Ana Robakidze
Thursday, April 16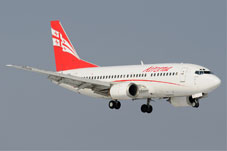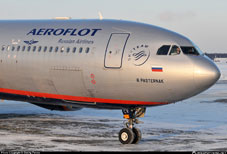 Georgian Airways will resume direct flights to seven Russian cities. It has been over seven years since direct flights between Russia and Georgia were suspended due to war, and tense relations between the countries. In 2010, airline companies started to carry out charter flights only, and in 2014, Russia's Aeroflot and Transaero resumed direct flights only between Tbilisi and Moscow.
Russian companies will carry out direct flights to Tbilisi, Kutaisi and Batumi, while Georgian Airways will carry its passengers to Moscow, St. Petersburg, Samara, Yekaterinburg, Sochi, Rostov and Minvod.
The Georgian Ministry of Economy claims that the number of passengers traveling between Russia and Georgia has doubled from November 2014 to February 2015, and direct flights have become necessary.
The parties resumed consultations at the end of 2014. According to the ministry, the talks are now over, and technical issues have been agreed upon.
The parties also agreed on the frequency of the flights. In winter there will be 18 flights carried out, while in summer 21 flights between Tbilisi and Moscow will be carried out. The frequency of the flights between other cities is not limited. Georgian Airways will launch regular flights between Tbilisi and Samara from the end of April.
According to the Ministry of Economy, both Georgian and Russian airline companies will create a competitive market to offer comfortable journeys for the passengers. The ministry believes that direct flights will increase the number of Russian tourists in Georgia.