OSCE advises Georgia to make lawmaking process more flexible and transparent
By Ana Robakidze
Thursday, June 11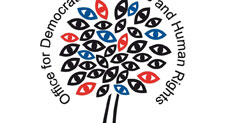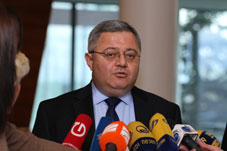 The OSCE Office for Democratic Institutions and Human Rights (ODIHR) says in its latest report on Georgia that the country needs a more flexible, transparent and inclusive lawmaking process.
The Comprehensive Assessment of the Legislative Procedure in Georgia presented by ODHIR to Georgian Parliament on June 9, was prepared on the request of the Speaker of Parliament, Davit Usupashvili to analyze legislative framework and practice of the legislative process in Georgia.
"Laws are only as good as the processes by which they are developed…key stakeholders need to be involved at the early stages of developing legislation to ensure that it corresponds to the actual situation on the ground." said Alice Thomas, Chief of ODIHR's Legislative Support Unit at the presentation which was attended by some 45 representatives from the Parliament, Government, Presidential Administration and other state institutions, civil society and international organizations.
ODHIR recommends the government to improve the interministerial coordination mechanisms by balancing the ministries' need for flexibility in their overall legislative planning for the law-making process.
The Georgian authorities may wish to develop a cross-governmental policymaking strategy, supported by facilitated strategic planning; such a strategy should be accompanied by relevant training for those involved in its implementation, as well as to consider introducing a systematic procedure by which ministries publish policy strategy papers for civil society consultation before policies are finalised within ministries, ODHIR states.
Recommendations include developing a drafting methodology, standardized drafting procedure, and clear, well-structured legal drafting guidelines, and bringing the Law of Georgia on Normative Legal Acts into line with the legal drafting methodology and standardized drafting procedure.
"The last years have already seen quite extensive reforms of the legislative process in Georgia…At the same time, ODIHR's report highlights a number of important issues that still need to be addressed in order to increase the efficiency of our lawmaking process." Usupashvili said at the presentation.
The assessment is a part of ODIHR's ongoing activities to assist Georgia in its efforts to implement key OSCE commitments.