Georgia prepares to ratify Istanbul Convention
By Ana Robakidze
Friday, June 19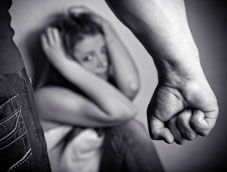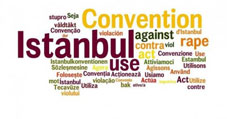 Georgia prepares for making its legislation compatible with the Istanbul Convention on preventing and combating violence against women and domestic violence in general. The Ministry of Justice has initiated a package of amendments and now it is open for public discussions before the draft reaches Parliament.
Georgia joined the convection in Istanbul on June 19, 2014 and now the country has to prepare for its ratification. The convention is a new and powerful tool against all forms of violence, as it defines and criminalizes forced marriage, female genital mutilation, stalking, physical and psychological violence and sexual violence.
It obligates all signatory countries to provide help lines, shelters, medical care and legal aid for women who have suffered rape or other forms of violence.
According to the Ministry of Justice, the draft will make the protection of victims of violence as well as preventive mechanisms more effective. The law will introduce a broader list of possible victims and of those who can report the crime to officials. Women who are not family members of the offender may also be considered as victims. Also, the criminal code will make stalking punishable.
Any action of spying, unilateral continues communication via email, over the phone or any other means of communication, which contains threat or insult towards the victims or her family members becomes punishable with maximum sentence of two years imprisonment.
Individuals who commit the crime will be restricted in carrying weapons even it is required by their job.
The Council of Europe treaty is the first legally binding instrument in the world creating a comprehensive legal framework to protect women against all forms of violence. It helps to prevent, prosecute and eliminate violence against women and domestic violence.