Moscow withdraws from its agreement with Georgia on transferring inmates
By Ana Robakidze
Thursday, July 2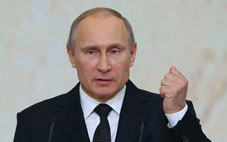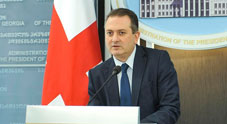 Georgia Presidentís adviser on international relations, Tengiz Pkhaladze, says Russia is a big and constant threat to Georgia, and Moscow abolishing some random agreements with Tbilisi cannot be considered overly important. Commenting on the recent news that Russia is going to annul an agreement with Georgia on transferring inmates, Pkhaladze said this is a minor issue for Georgia.
ďBecause of the Russian Federation we have been facing a harsh reality for so many years, so annulling one more agreement by the Russian show not be a surprise. There are a lot more dangerous steps being taken against our territorial integrity,Ē Pkhaladze said.
The Presidentís adviser believes Russia simply follows its plan and policy against Georgia.
The Russian government already approved the initiative of the Justice Ministry and adopted a Resolution to suspending the agreement with Georgia. The agreement was signed by the countries back in 1996 and it is not the first agreement Russian unilaterally withdrew from. In 2014 Moscow decided to suspend an agreement on free trade with Georgia.
According to Russian media sources the Ministry of Foreign Affairs and the Supreme Court of Russia, as well as Prime Minister Dmitri Medvedev have agreed with annulling the agreement. The
Russian media said the suspension of the agreement was agreed by other agencies within the Russian Federation, including the Ministry of Foreign Affairs and the Supreme Court. Now it is up to President Vladimir Putin who has to sign the decree and officially notify the Georgian side.