British Community in Georgia in Aid of Tbilisi Floods
Thursday, July 2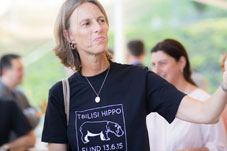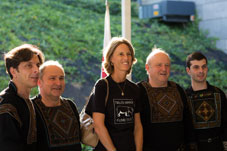 On 30 June, British Ambassador Alexandra Hall Hall hosted awareness and fund raising event to help those affected by the tragic floods of 13 June in Tbilisi. The fundraiser was attended by the Deputy Mayor of Tbilisi and the Deputy Finance Minister of Georgia, as well as members of British-Georgian business community, British nationals and close associates of the UK, living and working in Georgia.
Speaking about the occasion, Ambassador Hall Hall said: "I am deeply saddened by the loss of life and the scale of destruction caused by the terrible floods on 13/14 June in Tbilisi. We are working closely with Georgian government to identify areas where the British government might help in a more sustainable way, in addition to the contributions made by the UK through the EU.
But this event is about what we, the British people living and working in Georgia, for whom Tbilisi and this country have become a home, can do to help those affected in a more immediate and personal way".
The donations from the Embassy fundraiser will be distributed among a mixture of state and private funds.